Tourist attractions
Magical Fountains of Montjuïc.Opened at the Barcelona International Exposition of 1929, these fountains are the work of Carles Buigas, and are widely known and loved for their engaging light and sound.
Poble Espanyol. Built for the International Exposition of 1929, this complex is a reproduction of the buildings and plazas found in classic small villages across Spain.
Castle of Montjuïc. An ancient fortress located on the peak of Montjuïc. In the near future, it will also be home to the Center for Peace.
Mirador of Montjuïc. With views to the sea, the airport, the cemetery of Montjuïc, all of Baix Llobregat, the Olympic Village and its spectacular Palau Sant Jordi, this amazing spot also looks over a good part of the city, including the neighborhoods of Sarrià, Pedralbes, Les Corts, and Sants.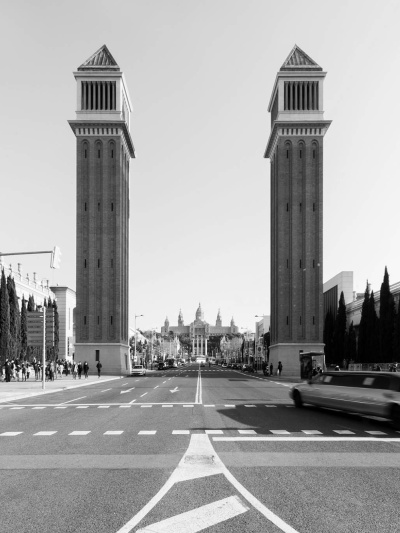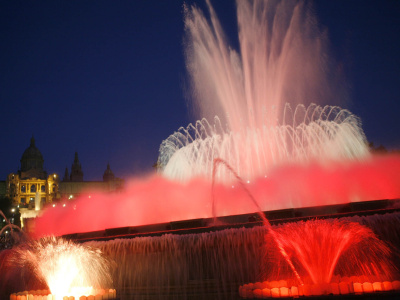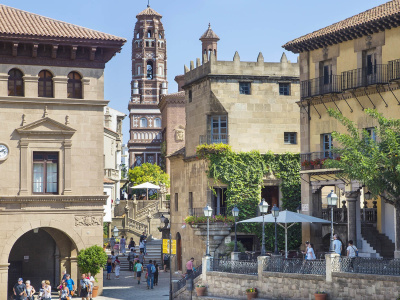 Cultural centres
Miró Foundation. This work of Josep Lluís Sert contains a substantial collection of the artistic legacy of Catalan artist Joan Miró.
Archaeology Museum of Barcelona. The MAC collects archeological remains found in Catalonia and the Balearic Islands from the Paleolithic to the Visigoth periods.
MNAC. The National Art Museum of Catalonia holds one of the largest European collections Roman art.
CaixaFòrum. The cultural and social center founded by "La Caixa".

Mies van der Rohe Pavilion. The work of Ludwig Mies van der Rohe, this stadium is an architectural highlight of 20th century modern architecture.
Mercat de Les Flors.