How to get to B-Hotel
Hotel located in Plaça Espanya
B-Hotel
Gran Via de les Corts Catalanes, 389-391.
08015 Barcelona. Spain
Parking B-Hotel:
Parking entrance on the carrer Llançà nº 20, corner Gran Via.

B-Hotel in central Barcelona is located in Plaza Espanya, one of Barcelona's biggest and busiest areas, granting guests easy access to all parts of the city. Our hotel location on Gran Via, one of Barcelona's biggest streets, leads straight to Plaza Catalunya on one end, and directly to the Prat International airport on the other. Avenida Paralelo, the mythical Barcelonese avenue, brings you straight to the Port in under 10 minutes.
The hotel's proximity to the Barcelona Fira and Convention Center (both are in easy walking-distance) makes it the ideal lodging spot for guests attending conferences or festivals in the city. The Gran Via Fira is also easily accessible through comfortable regional trains, which leave regularly from the Plaza Espanya station.
The Tourist Bus stops just next to the Venetian Towers on Avenida Maria Cristina, and brings you to all of Barcelona's biggest tourist attractions.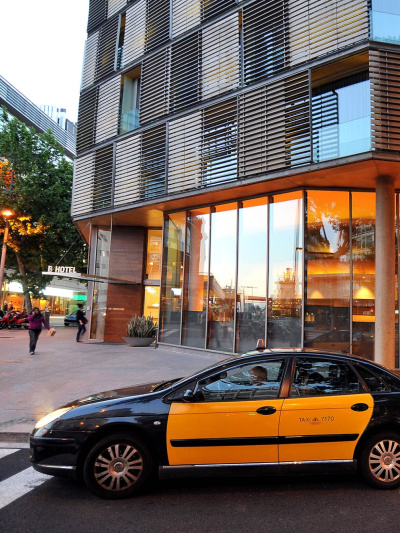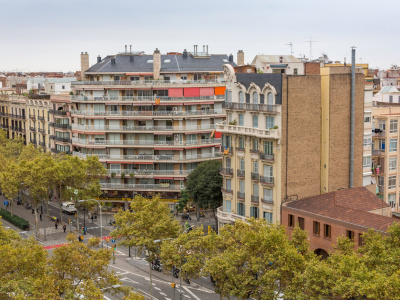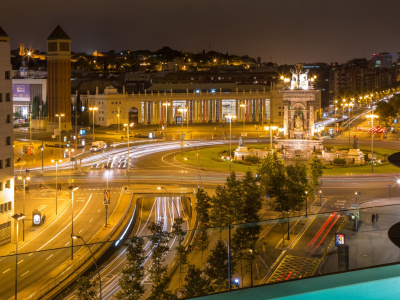 Thank you
We will contact you soon.
Public transport
Metro (Airport): From Terminal 1 or Terminal 2 of Barcelona's El Prat Airport, take the L9 metro line to Torrassa, where you can switch to the L1 line, ride to the Espanya stop, and exit at Exposició. The hotel is just 60 meters away, on the Gran Vía.
Aerobús: You can catch the Aerobús outside Terminals 1 and 2 of Barcelona's El Prat Airport. Ride to the Plaza España stop, and walk just 200m to the hotel.
Metro: The L1 and L3 lines both stop at Espanya, just 140 meters from the hotel.
Bus: The bus lines that stop nearby the hotel include the 13, 27, 37, 46, 50, 91, 150, as well as the D20 line, which runs along the Avinguda del Paral•lel, the H12, which travels along the Gran Vía, and the H16, which traverses the city horizontally.
Night Bus: The night buses nearby to the hotel are N1, N2, N13, N14, N15, N16 and N17.
Tourist Bus: The Barcelona Tourist Bus stops just steps from the hotel, at Plaza Espanya (Red Route).
Regional Rail: The Catalonian Railway trains also stop at the Plaza Espanya and are easily accessible from the hotel.
RENFE: RENFE trains stop at Sants Stations, where you can take the L3 metro line to the Espanya stop, Exposició exit. The hotel is just 60 meters away, on the Gran Vía.
Note: As of January 1, 2020, the Barcelona metropolitan area is considered a Low-Emission Zone (LEZ). Access to the city by private vehicle is restricted to motorists with a valid environmental label, applicable to vehicles registered in Spain; motorists operating vehicles registered abroad must apply for prior authorization.
If you plan on visiting Barcelona in a car registered in a foreign country, you will need to register for a permit.